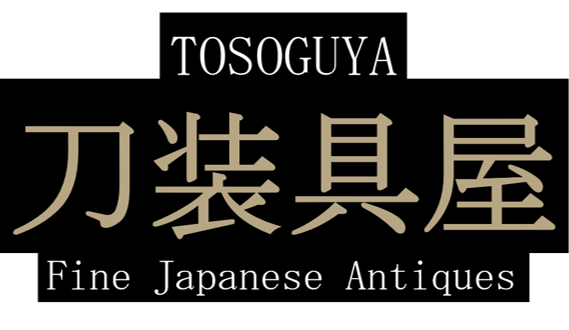 Constellation Tanto Koshirae
Lovely little tanto koshirae with astronomical motifs. High gloss black lacquer saya is inlaid with silver constellation motif, and a gold lacquered kaerizuno. Tsuka is deep red lacquered (shu-urushi) sharkskin which has been polished smooth, creating a beautiful grey on red contrast. Brass sun and silver full moon kanagu on respective sides of tsuka, as well as brass kashira, and a silver koiguchi / fuchi inset. Mekugi is black horn, and is held in place with a thin strip of doeskin leather threaded through a small hole against the tsuka. Custom wood tsunagi as blade proxy. Fine silk sword bag. This is a very refined and tasteful koshirae, and would be a great addition to any collection.
Published: Edo no Tanto Koshirae Korekushon (江戶の短刀拵 コレクション) by Ide Masanobu (井出正信).
Measurements: Overall length 31cm
Late Edo Period (江戸後期時代), 19th century
$3,000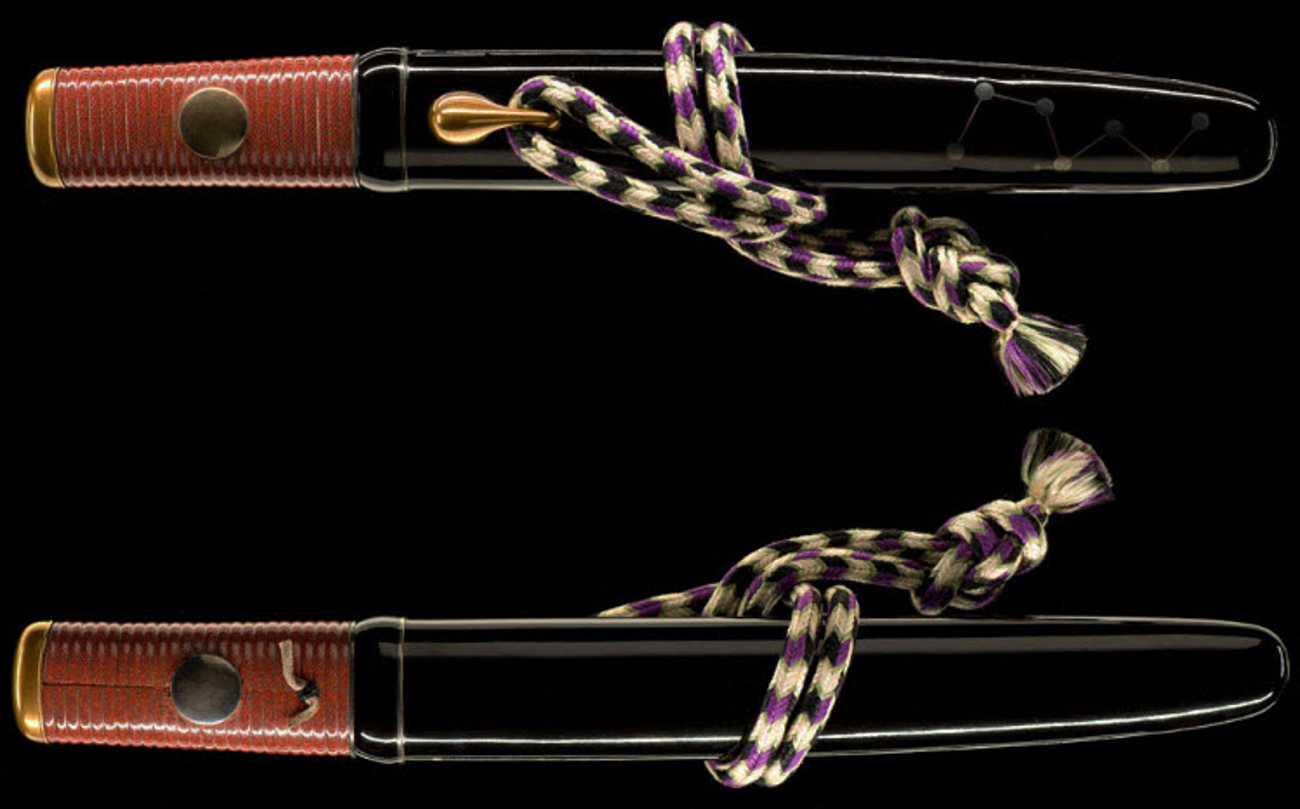 info@tosoguya.com