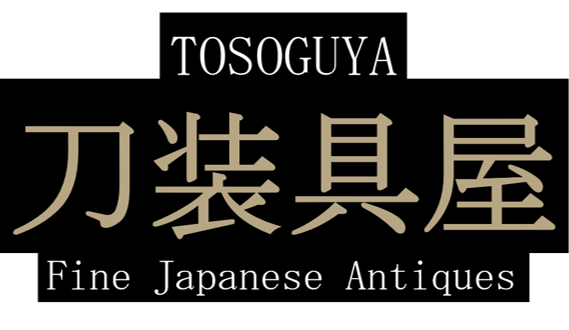 Tachikake
Brown-lacquered tachikake, or sword-stand for a tachi. Traditionally made and lacquered, with nice ornamental flower motifs. Typical minor lacquer scuffs, and slightly loose, but in-place neck (normal due to wood shrinkage with age).
Measurements: Height: 64cm
Meiji - Showa period (late 19th - early 20th c)
$300
*Tachi koshirae not included.


info@tosoguya.com